YASKAWA will form collaborative partnerships with startup companies worldwide, initially in the field of IoT and AI, to bring additional synergistic effects in new business creation, and also to expand YASKAWA's main business area, originating from core technologies stated in Vision 2025; Robotics, Motion Control, and Power Conversion.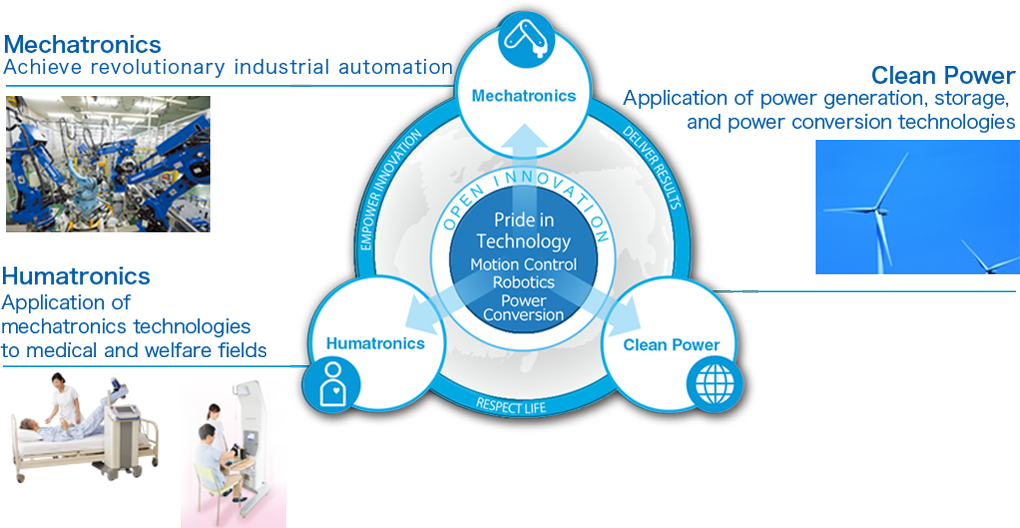 Investment
policy
Total investment amount in 3 years (FY16-18): JPY 2 billion
Collaborative partnerships can also be developed in sales, technology, and human resources.

ReWalk Robotics Ltd.

GLM Co., Ltd.

Teraloop Oy

FLOSFIA Inc.

LOCIX INC.

XCompass Ltd.

PicoCELA Inc.

FOMM Corporation

Please contact us here for inquiries and questions about venture investments and requests for collaborative partnerships.
YASKAWA EUROPE GmbH
- European Headquarters -
Hauptstraße 185, 65760 Eschborn Germany


Yaskawa America, Inc.
- Drives & Motion Division Headquarters -
2121 Norman Drive South, Waukegan, IL 60085

- Motoman Robotics Division Headquarters -
100 Automation Way, Miamisburg, OH 45342